Port Douglas Marlin Challenge 2021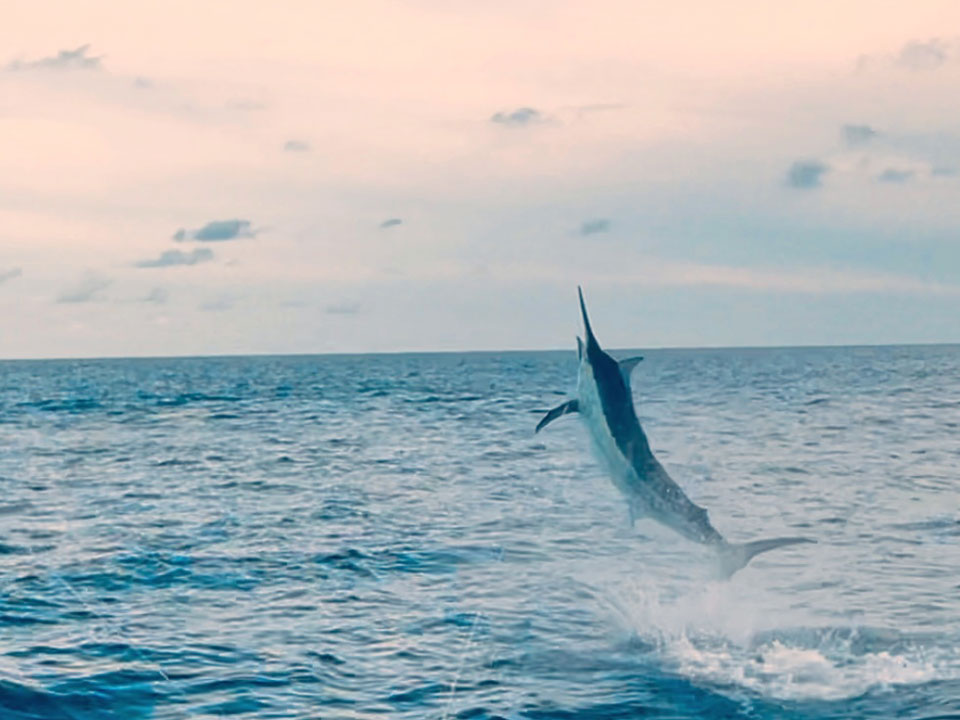 The 12th Annual Port Douglas Marlin Challenge took place just recently over the 4 day Heavy Tackle tournament. With the way of the world at the moment, it is the only dedicated heavy tackle tournament remaining in Australia which is testimony to the committee behind the scenes.
Nine of the best boats in the State participated this year with a few boats late withdrawing due to Covid travel plans. Still a great result considering the current circumstances.
Results from Day 1, Thursday 11th November
There were four fish tagged (provisional results). Freedom Shores was first to tag a nice 600lb fish for angler Jon Moon. Wildcard tagged next with a 200lb fish for Jack Hogan. Port Douglas local Lucas Agrums, fishing on Levante tagged a 450lb and Nick Milford's team on Scutes tagged a 200lb for angler Julian Harold.
There were a few other fish hooked and lost including a couple of big ones.
Results from Day 2, Friday 12th November
There were five fish tagged (provisional results). Scutes tagged 2 fish for the day followed by Wild Card, Rehab and Gorilla tagging one fish each. This puts Scutes at the top of the leader board followed by Wildcard.
The biggest fish tagged was put at 700lb for angler Toby Denneen on Gorilla and Freedom Shores unfortunately lost a good size fish after a big fight.
Results from Day 3, Saturday 13th November
The wind arrived on this day, but it didn't stop Scutes, the smallest boat in the fleet, from tagging another fish and extending their lead a little further. There were a total of five fish tagged on the day, one each for Freedom Shores, Bounty Hunter, Scutes, Iluka and Rehab.
So at the end of day three, Scutes led the fleet with four tags, Wildcard with two, followed by Freedom Shores with two and then Rehab with two and a whole bunch of boats sitting on one tag each.
*Results provisional
Results from Day 4, Sunday 14th November
After a rough night at sea day four was a slow fishing day with only a couple of boats finding a bite and the day ended with just one fish tagged for angler Mark Hogan on Wildcard which put the final results as follows:

Official Results
Day 1 Champion Boat - Freedom Shores (1 tag)
Day 2 Champion Boat - Scutes (2 tags)
Day 3 Champion Boat - Freedom Shores (1 tag)
Day 4 Champion Boat - Wildcard (1 tag)
Champion Female Angler - Lily Sims (Bounty Hunter)
Champion Male Angler - Julian Harrold (Scutes)
Champion Boat - Scutes, captained by Nick Milford
Champion Angler Overall - Julian Harrold on Scutes
Runner-up Boat - Wildcard captained by Jackson Boric
A huge congratulations to Scutes with champion angler Julian Harrold, captain Nick Milford and his crew - a well deserved win for the smallest boat in the fleet! The boys took home some awesome prizes - including a Penn 130 rod and reel, Costa Sunglasses, Tackleworld Cairns merchandise, lure roll with a heap of Blue Dog lures and a little over $8000 in cash.
It was also fantastic to welcome back Lili Sims, female angler on board Bounty Hunter who took out the Champion Female Angler award with a nice 700lb fish against some tough conditions. Congratulations!
Thank you to our very valued sponsors this year who helped to make the tournament a success - Tackleworld Cairns, Above Grade Marine Services, Costa, Port Douglas Crystalbrook Superyacht Marina, Penn Reels, Big Boat Shed and our fantastic venue and club house the Tin Shed!
And a BIG thank you to everyone - all the boats, anglers and crews that took part this year. We hope to see you all again next year.
---