Mid Year Muddle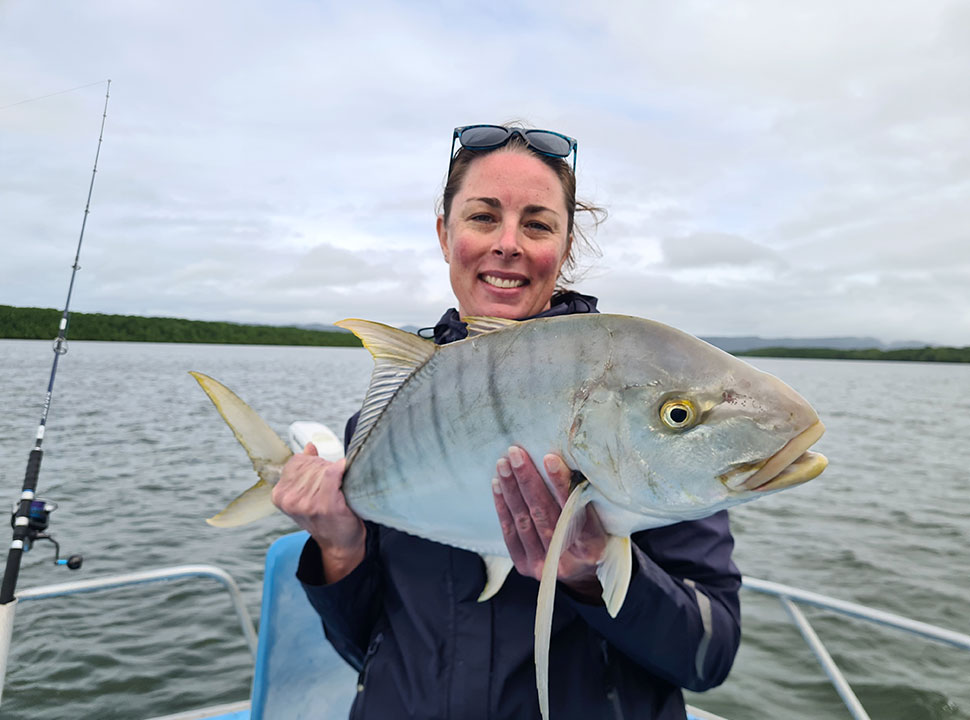 Over recent times the Douglas Region in the Far North has seen a healthy number of people visit the area but unfortunately with limited opportunity to explore the wide expanses of our fishing opportunities.
The locals have also fallen victim to circumstances and it has been directly attributed to the relentless winter south easterly trade winds pushing bullets of strong wind and rain along the coastline. Not only does it affect the fishing offshore but eventually it does take its toll on the inshore fishery as well with dirty water and chilling water temperatures for the tropics. The upside is that once the weather pattern stablises for the better it will be back to the good old times.
On the reef there hasn't been the continuity to establish its real potential for this time of year and the rare days spent out there have been under duress, even for the bigger vessels. Coral trout and bread and butter species such as sweetlip, trevally and stripies have made up the main bulk of fish caught. Even when forced to fish the more shallow and protected grounds there's always something to be caught on the GBR. However when the next chapter turns the word around the traps is that the likes of nannygai, red emperor and spanish mackerel will reignite everything back into the groove. Those that have spent enough time up here agree it has been one of the longest extended bouts of bad weather, but it simply can't last.
For the smaller boat brigade they've literally had no choice but fish the inshore calmer systems. This was fishing quite well with the odd barra being caught, a solid run of golden trevally around and some great 1m queenfish entering mainly the bigger river systems like the Daintree. As the days grew more and more colder and associated with a brisk breeze, this did taper off somewhat. It has for a period been resorting back to targeting bream, dart and grunter to turn a reel. However a turn in the weather for the better, just like offshore, it will soon turn around and restore the fishing back into the black.
Looking ahead we just have to ride out the storm, so to speak, because we know the coming up period will ultimately let rip given the opportunity. Forward bookings remain very high and we just hope we can value add any fishing trip with some great angling in a magical part of Australia.
---