Firing on All Cylinders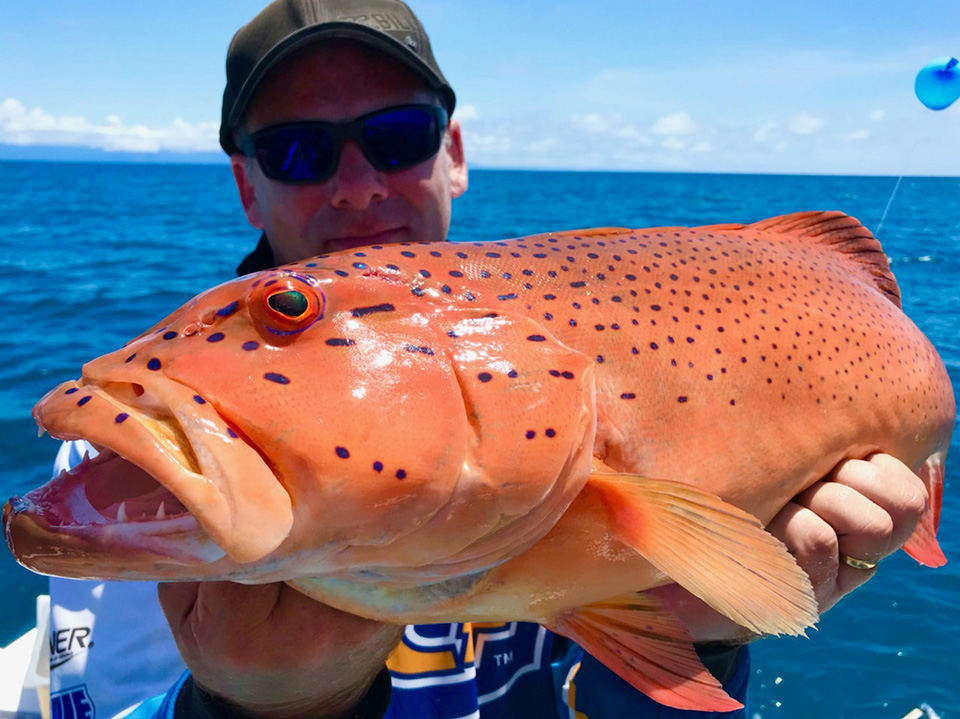 FNQ has finally kicked into gear with really positive signs of tourists visiting Port Douglas and the fishing has really started to turn it on as well. It seems the wet season is behind us and the seasons have changed. It has been a long haul for us in the tourism industry and it is great to return to normality and do what we do best - And That's Catch Fish !
The reef fishing component has really gone up a notch with highly targeted species such as coral trout, nannygai and red emperor all playing a major role in daily catches. Sea temperatures continue to drop for the better and once the southerly currents take a hold proceedings will be gang busters. We are also seeing a host of other species taking part including reef mangrove jack, a variety of trevally, sweetlip and cobia. With wind and tide and current all starting to work in together the fishing will just keep improving on our reef systems. During May we've often recorded some of our best results for the year when it comes to reef fin species.
For the sport fisherman trolling for mackerel species is well on track for a great season and the giant trevally popper fishing is really starting to hit its straps. We have some of the best Gt fishing locations with our boats and it is a very popular request for the more serious angler. As is often the case we'll also start to see the small juvenile black marlin in the coming months hit certain grounds and well worth enquiring about. Just keep in touch with us at Fishing Port Douglas and we'll let you know when this run is on the cards to pursue.
Of particular note has been our calm water fishing in our rivers and creeks of late, There's been a plethora of great catches ranging from barra, queenfish, mangrove jack, javelin fish, cod and trevally. It has been to be honest quite exciting and whilst the day time temperatures remain relatively high this will continue. The rainfall has subsided and just been enough to keep churning up our coastal systems to keep them healthy and alive with worthy activity. If coming up this way the Daintree River has been the pick of waterways to wet a line. On the doorstep of the Daintree National Park there's lots to see and do. Croc spotting and mud crabbing are an added bonus to look forward to whilst on the water.
Let's hope the current situation continues on the tourist front and we are raring to go to show you a good time in Tropical Far North Queensland.
---