All Positive on the Eastern FNQ Front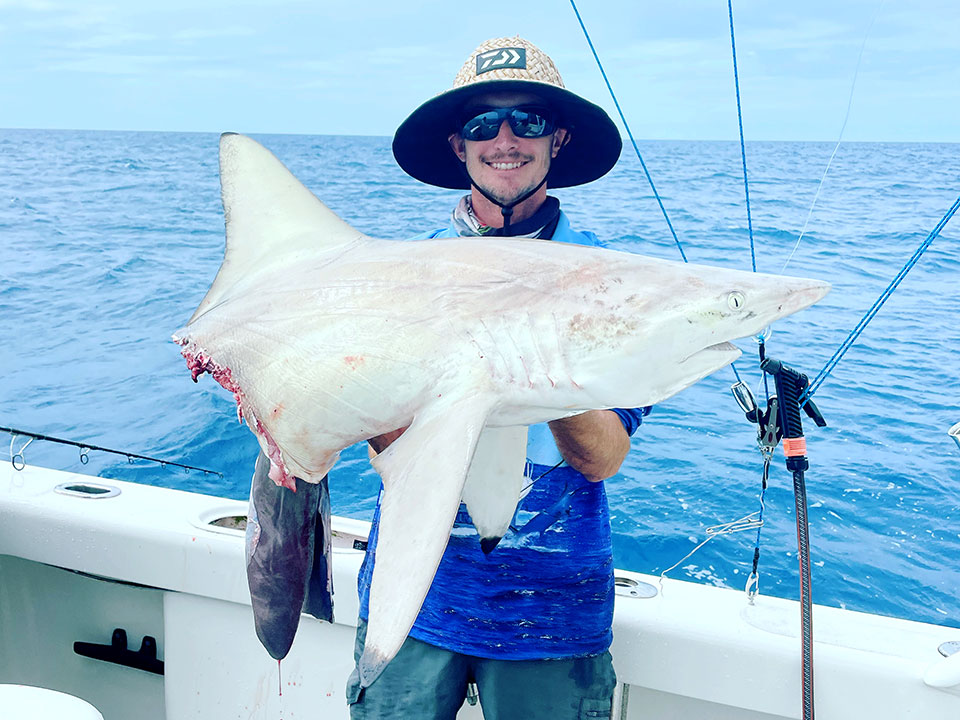 Since the New Year we enjoyed some much needed traffic from the tourism sector and we are glad to report we delivered in spades in FNQ.
Reef fishing was extremely popular and our vessels produced all and sundry aided by mostly great weather. It was a mixed bag of species led at the top by red emperor, nannygai and coral trout as the preferred target species. Then it was backed up by an array of species which included gold spot and golden trevally, cobia, reef mangrove jack and spangled emperor. To add to the equation and pretty much out of the ordinary we also experienced a run of the exotic tomato cod (as colourful as strawberry trout but even prettier), schools of honeycombe cod to 45cm and also 70cm gold band snapper species in numbers as well. These last three mentioned species are typically the exception rather than the norm. It never ceases to amaze what the Great Barrier Reef can produce on any given day. If the good weather prevails we can't see much difference in what we are able to achieve. However our next month or so may throw a spanner in the works if the weather pattern decides.
Light tackle efforts surface fishing once again aided by mostly calm days produced some ripping giant trevally to the 20kg plus mark a well as shallow reef trout, long nosed emperor and red bass. There's always something for the elite sport fisherman to have a decent crack at with our selection of quality vessels. It is a very popular request nowadays but it is a very much one on one experience between angler and guide.
As many would know we have had our fair share of rain and good rain to rejuvenate our rivers, creeks and coastal beaches over a few serious downpours. Typical 10 inch rain in 24hrs has occurred at certain times. But what it has done is move around a dormant fishery into a lively one. Our guide on the World Heritage Daintree River has seen the vast improvement before his eyes. Barramundi are ignited, mangrove jack are super aggressive and there's been a typical run of big fingermark and javelin fish. It has been a plethora of top quality sportfishing. Once again rainfall is important but not over the top moving forward to continue the fruits of your labour. Once again we remain in the laps of the weather Gods but if we get our way look out.
To finish up I've been part of the QLD Fishery Advisory board for nearly two years and glad to announce that with the assistance of Chad Ludrow and Jaeden Vardon we have secured a grant to research the Shark Depredation problem we have noticed considerably in tropic waters over several years. On our Dragon Lady Charter vessel we will utilise a shark deterrent mechanism this year to help prevent losing valuable fish stocks to our toothy counterparts. We are already set up to supply critical information to research in regards to build this data base in relation to shark species analysis of depredated fish retrieved to the vessel. The next exciting step is to see if the devices prevent this shark activity occurring and ultimately see that they will reduce the amount of incidents that have grown considerably as mentioned. At the end of the day we wish to sustain our fishery best we can as a recreational sector.
---