Winter Fishing in the Tropics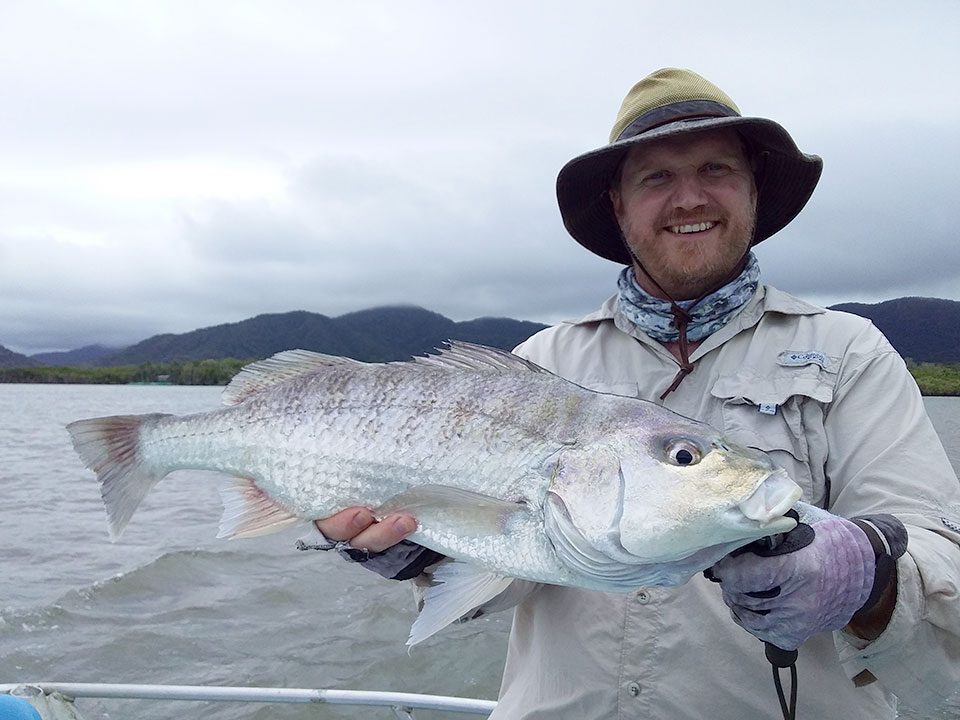 By the end of May and early June it was quite evident that our cooler months were upon us with what we consider chilly winds and associated rain to contend with. The rain continues to hang on to some degree even though the falls are of a moderate nature. In saying all this we are entering an exciting period with certain species ready to dictate terms in the coming couple of months.
On the reef it really kicks into top gear with coral trout, nannygai, emperor and a swag of others enjoying the shift of currents now running from the south. If you can score some decent weather outside of the trade winds you can be quite assured of a top notch day on the outer reef. Numbers of fish are on the rise daily with preferred target species leading the way. Not surprisingly the spanish mackerel are here in droves and whether you are sourcing them on a floating rig or trolling them up on lures and wogheads, they are a big mover in the overall scheme in recent times. The average size is between 7-9kg with quite a few tipping the scales to 20kg. A mackerel of this size will even test out even the most seasoned of anglers. There's been a few more other mackerel species popping up offshore and coastally as well including spotted, doggie / school and sharky mackerel. All great fun providing lightening runs on the rod and reel.
For the more serious angler we've seen the small black marlin turn up along the coast and down to our wide banks south of Port Douglas. Game operators are excited by this development and with favourable weather will turn their attention to this form of fishing. This run of juveniles traditionally lasts for the next couple of months. Using 6-8kg trolling outfits there's nothing to snuff at when you are hooked up to 20kg plus fish designed to put on a magical show.
Within our calm waters of rivers and creeks, mud crabs have flourished with the onset of the colder weather so you'd be mad not to set some pots in between wetting a line. Species such as estuary cod, bream, mangrove jack, big javelin fish and some really handy trevally and queenfish have recently dominated proceedings. Add to this there's been flathead, feather bream and sickle fish to add some colour and odd looks to value add to any given day. At this time of year wind and tide pusing in the same direction is critically important. You can still entice the odd barra but you need a string of sunny days and fish where the sunlight is predominant on the water for the majority of the time. Shallower waters and mud banks with some cover are worth exploring and using live prawns is a bonus. Patience however is a virtue to produce a result. Utilising a knowledgable fishing guide is a really great option in the cooler months.
Holiday movement is still positive despite hiccups from southern counterparts. We all watch with baited breath and hope we can have a strong tourist season ahead.
---