Wheels & Reels are Turning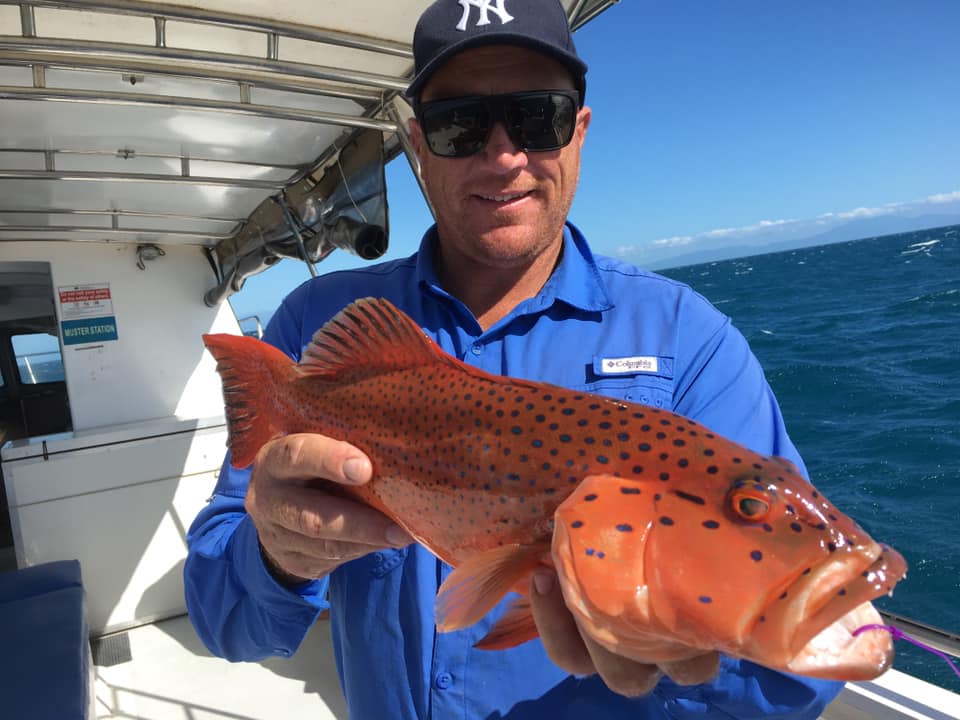 In recent times we are starting to see some tourist movement in our seaside village which has been crippled by the Covid pandemic in 2020. We well and truly have our chins up and just hope we can share our wonderful fishery with more people, which we are normally accustomed to at this time of year. The fishing has been very positive and been well supported by locals alike and intra-state travellers for the moment. We simply can't wait to see more visitors from around Australia in the coming weeks. For those that decide on visiting our piece of paradise (recently acknowledged as a Top 5 Australian Holiday Destination) will have a good fishing experience no matter your style.
On the outer reef we are having a really solid run on the coral trout which again this year prove to be a staple catch catch for us and a very desired target species. We are also seeing a lot of activity from the small mouth nannygai schools with a trickle of the large mouth at times. The small mouth nannygai did disappear a couple of years ago but have returned in impressive numbers. When they come on the bite it is total action stations. Mixed in amongst these schools have also been some high end red emperor which are at the top of the pecking order for many reef anglers. The spanish mackerel have begun their surge and in the mix are their cousins such as grey, spotted and school species. These great sporting fish are not only fantastic to catch but always provide pound for pound a sizeable bounty of firm, tasty flesh for the table. Other than this we have a good solid supply of bread and butter reef species such as spangled emperor, sweetlip and stripeys, which are all high quality to add to to the fishing creel.
Along our calm water systems the local estuary is producing some handy mangrove jack and there's a few mud crabs worth pursuing as well. By far our best local system has been the Daintree River which also offers the best and biggest crocc spotting opportunities during the cooler months. This amazing stretch of World Heritage listed water has been punching out inspiring fingermark and golden trevally on a regular basis. It is a tough river to work out at the best of times but we at Fishing Port Douglas manage a sensational guide with 30yrs experience and always delivers a memorable trip. It is well worth the drive just north of Port Douglas.
Looking ahead we are already seeing a run on the small juvenile black marlin on our wide grounds for the bit more adventurous and they will pick up more speed in the coming days. Coinciding with a run of mackerel the light tackle scene is gearing up nicely for the next couple of months.
If you can get to the tropics, and in particular Port Douglas we'll show you a good time on the water !!
---