Tricky Times in the Tropics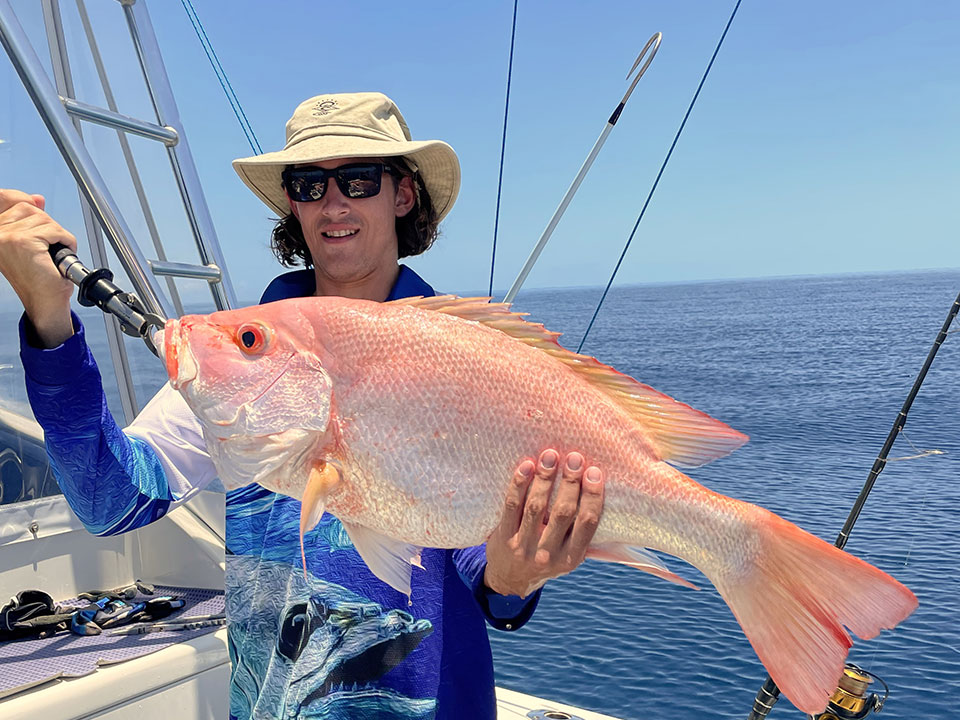 Sometimes it's a bit of a conundrum living in the tropics. At this time of year we expect rain being the wet season but when it hasn't happened to the extent we anticipate we get a bit concerned. You have to be careful what you wish for at times.
Calm, warm days along the coast sounds great for boating purposes but for our fishery it's necessary for solid rain to fall for the longevity of how the rest of the year will pan out. There's still time for a late wet season and I suspect if it does come it will come in spades.
Just as an example the recent massive heavy rainfall in south east QLD and along the NSW coast should have been earmarked for our region further north. It was an event we were half expecting, hoping for and definitely would have coped better if it did. If we receive a similar event in FNQ in the coming month or so it could be a lot more complicated. The reason being our water temperatures are through the roof both inshore and offshore. A recipe for a ripping cyclone to occur late in the wet season if a big low pressure develops in the Coral Sea.
In saying all this the fishing to date has been all about quality and not necessarily quantity. Along the coastal reefs and outer reefs the fish have been of good size. Red emperor, large mouth nannygai and bar cheek trout have been the notable species. Sure you need to travel or explore that bit further but in time you will find a good bite. There's also been some great action on the bludger trevally species which have added a lot of zap for the angler who likes to have their arms ripped from their shoulders. There are not notable table eating fish but a great sport fish to go head to head with. Once again though there is a cry from our skippers to bring down the sea surface water temperature and only a good dose of rain will assist efforts. Even all the pelagic surface species such as mackerel, tuna and talang queenfish are burying themselves deep down in the cooler water and very hard to source.
On the rivers and creeks the prolonged hot days without the neceaasy rainfall are drying up the resources. Live bait is scarce and the fish are more content to siesta especially during the heat of the day. In saying this when they do decide to exert some energy there's been some excellent quality. Fingermark, mangrove jack, grunter, golden trevally and the odd barra have all made up the piece of the puzzle. It takes a specialist guide with quite a bit of nouse at the moment to produce these special moments. Rain and a bit more rain is what they are requiring to pick up the pace and just cool things down.
As you can gather we are wanting some much needed rain to improve the fishing but we don't want a catastrophic system to spoil the much anticipated tourist rush coming to the Far North in the weeks ahead. It will be a balancing act to pull it off !
---