Sunshine & Rain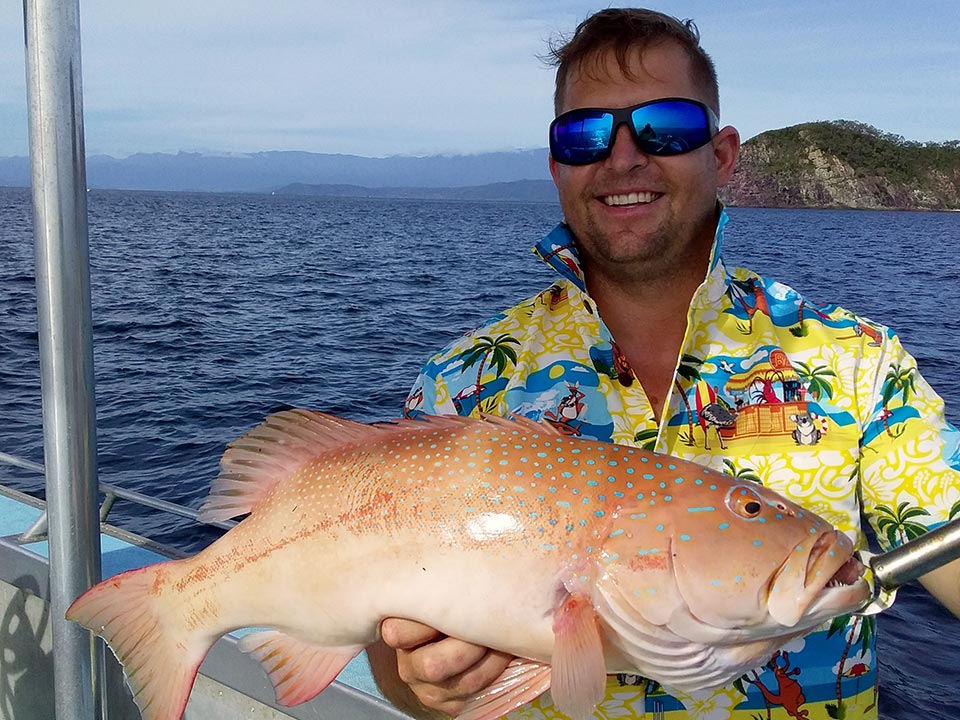 It's a bit of a combination but it rings true at the moment in FNQ. Some days are just glorious and others are wet and grey. The positive is the bureau are saying that the La Nina system which has been dictating terms has passed its peak and we'll see more days conducive to getting out and about on the water.
We've naturally seen a downturn in tourist numbers for this time of year but this is going to turn in a major way moving forward. Providing all the Covid protocols can prevail, the word on the ground is FNQ will be soon inundated with keen anglers from all over the country.
For those who are lucky enough to visit our magnificent region the fishing will only get better and better moving forward. The coming weeks will see a big shift in water temperature for the better offering an abundance of opportunities. The rivers will continue to pay dividends and reef fishing will get stronger by the day. Recent reports have shown that the bigger fish come out to play in the warmer months, not necessarily in numbers but the average size is exceptional whether it be coastally or offshore.
We'll start with the GBR and it's been a real mixed bag of fish on any given day. There's been a decent smattering of coral trout and nannygai species to contend with and the large mouth nannygai in particular have been between 6-9kg. Add to this an array of hard fighting trevally species, impressive sized spangled emperor and a few surprises like cattle dog cod and barramundi cod (released) it makes for an interesting tale. There's been a few spanish mackerel about as well and they've been mainly between the 4-7kg range. The mackerel with their return of good fillet has been the icing on the cake.
Inshore reefs and headlands have seen a good supply of bait being distributed from local river systems and have seen a variety of top class fish being caught including nannygai, bar cheek trout, big queenfish and trevally species. It's been good value for the small boat brigade without having to travel too far. With a moderate amount of rain the rivers and estuaries have faired quite well and been more fishable than not. They have responded well producing barra, mangrove jack, javelin fish and fingermark quite consistently for those who know their business. Live bait has been key if you can source it however when the water has been a bit dirtier quality fresh dead baits with a good scent have equally been productive.
We are now entering into an exciting time of the year with the change over of seasons when so many species move into top gear. Keep our borders open and we'll gladly show you what I mean.
---