Simply Sensational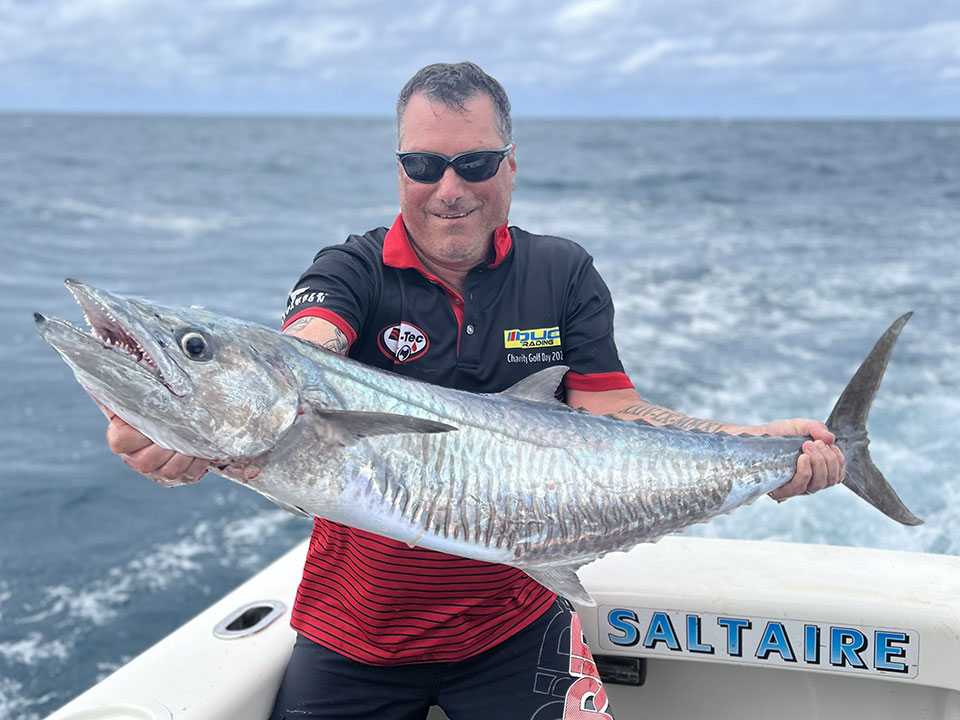 Our tropical waters in Laymen's Terms, have 'Gone Off the Richter Scale' in recent times and we've experienced some of the best angling possibly available. A mild start to the winter cycle, associated with some wonderful conditions has exasperated our results to the highest of levels.
I guess we have to start with the outer reef which has seen a plethora of species come on the bite in a serious manner with the change of the seasons.
It's hard where to start but we'll rattle off the many types of species which have come to the forefront. Red Emperor, large and small mouth nannygai, coral trout, cobia, spanish mackerel, spangled emperor, long tail tuna, giant trevally, bludger and gold spot trevally plus a few other bread and butter species such as stripeys and sweetlip. Some others that have turned up and not too many would be familiar with have included bowen snapper, baldy bream and tomato cod. In short it has been impressive on most days and the sizes of fish have been of considerable proportions. We expect this trend to continue for the coming months with the added bonus that we'll start to offer serious light tackle trips for the small black marlin which are due for their annual parade.
The only factor stopping us moving forward in a favourable manner is if the traditional trade winds from the south east get aggressive. Currently though the weather pattern has been very stable. Inshore our fisheries have also been productive with a few subtle changes as the days get cooler. Proper estuary systems have been quite good for mangrove jack and river trevally. Mud crabbing has also flourished in the same systems. Our major rivers have been equally impressive with javelin fish exceeding 55cm across the flats with big queenfish and golden trevally dominating the deeper channels. Heavy snagged banks are still continuing to produce good results on the fingermark with the barra slowly tapering off with the colder weather.
Looking forward, the outer reef should see the action continue nicely with our major rivers such as the Daintree having some real highlights as well. Booking ahead is imperative as the region is already set for one of it's biggest years in recent memory.
---