Prime Time Ahead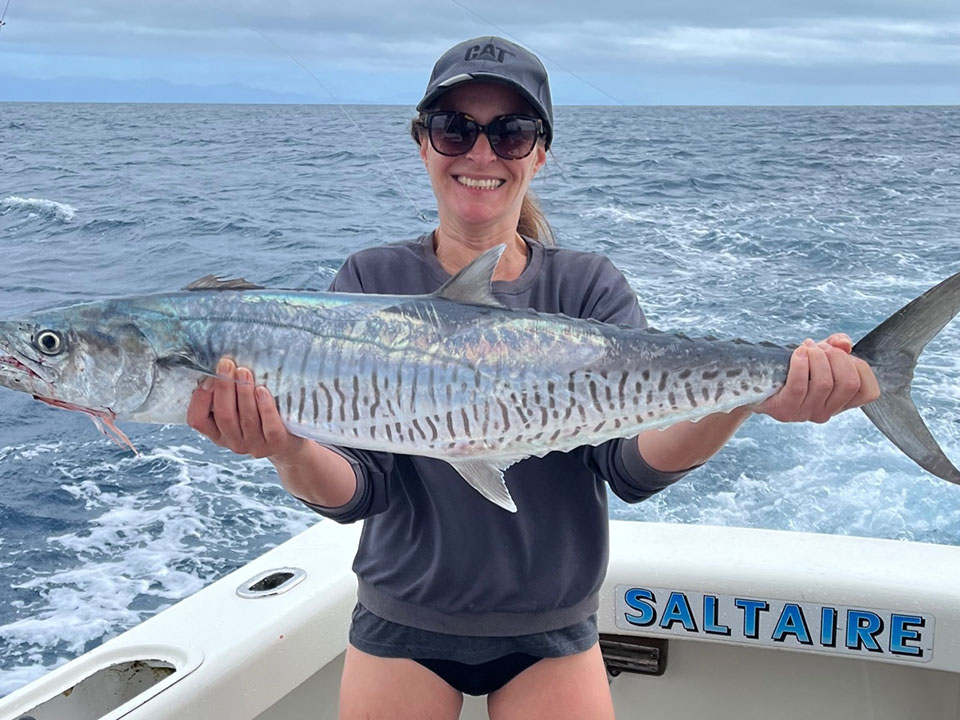 Following a fairly bleak winter season, brighter days are ahead as the days get a bit warmer and the weather pattern begins to settle. We are coming into a period where we'll see a variety of species on the go whether it is offshore on the reef or inshore in our rivers.
The biggest mover in recent times has been a really solid run of spanish mackerel mackerel mainly on the outer reefs and also mixed in has been quite a few spotted and sharky mackerel. These high powered fish provide some brilliant angling and the return of fillet is quite substantial. The spanish mackerel in particular are truly a favourite in the tropics. When they are combined with fantastic bottom reef fishing for the likes of coral trout, emperor and nannygai it doesn't get much better for a quality day on the water. As indicated numbers of fish are already very healthy and with some calmer weather to be scheduled there will be some highly productive days in the coming weeks ahead. Considered by many we are entering a prime period to be fishing on the Great Barrier Reef.
The same can be said if you decide to fish the calmer systems as waters temperatures climb by the day. Our major rivers systems have enjoyed some top notch fishing for likes of golden trevally, big queenfish and javelin fish. They'll continue to fish well but we'll also start to see an accompaniment of mangrove jack, fingermark and a few more barra rear their heads. Water clarity improves considerably with less wind around more sunny days entice a better bite. Even around the headlands and coastal islands there will be more opportunity for the small boat brigade to get out and explore for bar cheek trout, nannygai and there will be a few mackerel cruising around. No matter your style of fishing it is a great time to be fishing in Far North Qld.
---