No Where Else But FNQ!!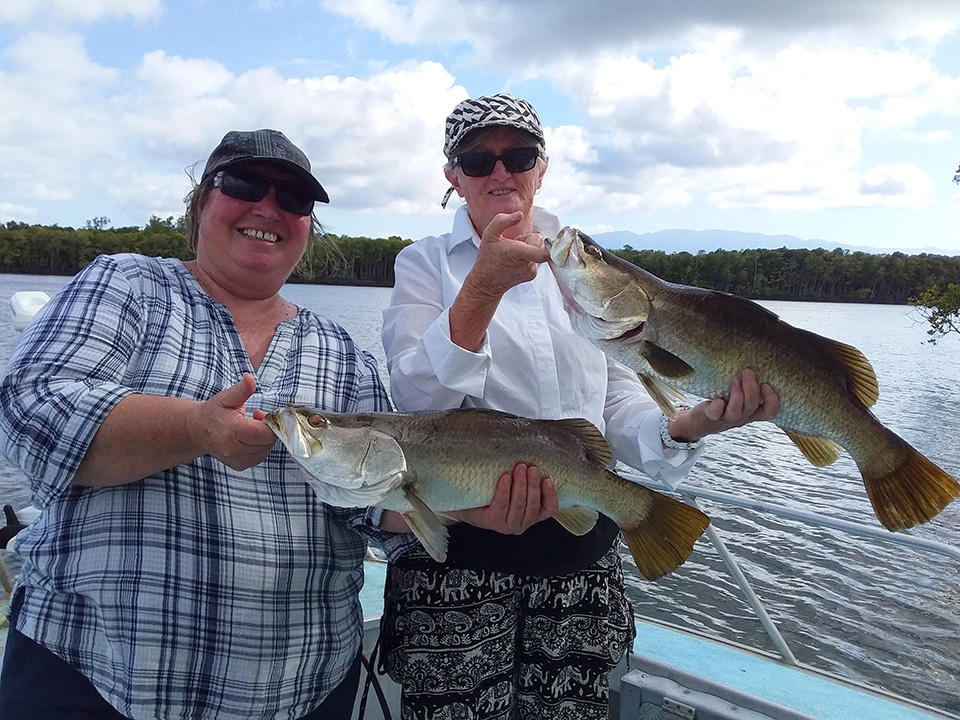 There's literally no where else in the world where you'll find the extensive array of fishing options available all at the one time and in the one place. Port Douglas is such a place with Game, Reef and River all firing together. Currently this is the case and a must place to visit no matter your style.
We'll start at the top end with the heavy tackle marlin season ready to ignite with the big black marlin already converging towards the adjacent shelf for their annual breeding season. It only lasts for a couple of months of the year and a bucket list for any adventurous angler. It is by far the best marlin fishery on the planet. In a typical season there are plenty of billfish ranging from 200lb - 400lb with the 500lb - 1000lb+ in significant numbers. Add to this with a mix of light game fishing you'll be tangling with other sporting icons such as yellowfin tuna, dolphin fish, wahoo, sailfish and spanish mackerel. Due to the indifferent year there are no big tournaments with the exception of the Port Douglas Marlin Challenge in early November. Proudly we will run this popular 4 day event but under a slightly different format. Outside of this all the local game charters are raring to share this ultimate Formula 1 fishing experience.
On the GBR itself the reef bottom fishing will continue to produce handsomely with the likes of coral trout, nannygai and emperor species all having big moments. There is a couple spawning periods at this time of year and this process can produce the odd quieter day but overall it will remain strong. It is a great way to spend a day on the water amongst one of the seven natural wonders of the world tangling with some serious fish. The bonus is you'll more than likely return home with a range of species that will delight the palate to no end.
If the calmer waters are more your preference then the local Daintree River is gaining momentum very quickly and the best fishery to venture. With our specialist guide you'll come across a myriad of highly sought after fish including barrmundi (must be released from 1st Nov), mangrove jack, a variety of trevally, big queenfish and its speciality - Fingermark. This system is the best by a mile along our wonderful coastline for these quality big, super tasting, hard fighting beauties. Personally I think they are the best tasting fish to eat in FNQ. The coastal fishing adjacent is also really special mixing it with the likes of coral and bar cheek trout, large mouth nannygai, numerous trevallies and mackerel as well. With more days likely to be conducive to this type of fishing it will not disappoint.
Looking ahead with a La Nina system strongly suggested to dominate the weather pattern soon, it shouldn't alter too much in the coming weeks for the moment. We are still expecting some brilliant fishing ahead on all fronts.
---