Knowledge is Everything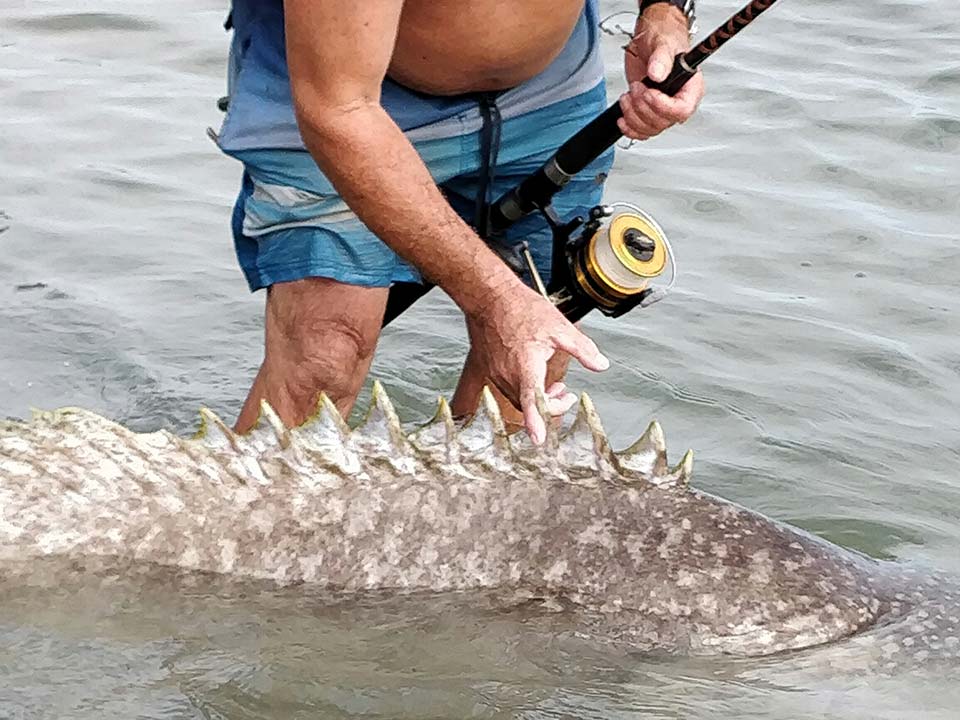 As we move into the unknown at this time of year with weather and bookings, it pays to fish with someone who has the experience and knowledge behind them to give you the best result. We at Fishing Port Douglas have that aspect well and truly covered. We are seeing probably more positive signs than normal with bookings but the weather is still that all important factor. This time of year is always difficult to promise the world and a crystal ball would be helpful. All we can say is that yes we've seen the arrival of the wet season and it has been mostly positive in fishing terms so far.
On the outer reef, conditions have been quite okay and it is noticeable the lack of northerly winds which can be a deterrent. We've seen most of our weather from the east to south east and that works favourably for us. It helps with currents and tides in a lot of our places and the fish generally bite much better as well. At this time of year it is mostly about quality and not necessarily quantity in relation to our catches. On the upside has been big coral trout, red emperor, large mouth nannygai and there's been a few spanish mackerel around a well, so a floating pilchard or even better a live fuslier out the back has been rewarded. To value add to the main target species we've seen a mixed bag of fruit come back to the harbour including cobia, spangled emperor and a host of hard fighting trevally. If coming up this way it is a matter of picking your day which suits everyone and you'll see a great valued experience.
Closer to home along the coast reef patches, wrecks and wonky holes have seen some thumping large mouth nannygai being scored along with some handy cod, golden trevally and spanish mackerel to around the 6kg range. The wonky holes are an interesting prospect being fed by underground water systems from the mountains. They can either be quiet or you can nail the fish of a lifetime such as a 8-10kg large mouth nannygai. They generally hold very few fish but the bigger the ones love them if you can get lucky.
Not surprisingly the Daintree River just north of us has been the best performing system in the shire with a vast water expanse to explore. Upstream has been a lot tougher with chilled water coming direct from the rainforest but the lower reaches have been fishing fine with a salt water influence coming direct from the ocean. Barra are back on the cards along with some great queenfish, golden trevally and some of the biggest javelin fish or grunter across the flats. There's been a few permit around as well on the flats and considered pound for pound a blue ribbon fish from a sporting point of view. The estuaries are seeing some good mangrove jack and hav been the highlight in this department.
The local beaches are always worth a look in calm conditions with an influx of fresh bait right in close and hot spots have included any subtle creek dribbling water into the ocean for the likes of barra, queenfish, trevally and blue salmon. There is also the odd surprise including an ancient 200lb QLD Groper caught by my old mate 'Sharky' Shane Down from right off the beach which was released in healthy condition, despite its age and carrying some old battle wounds from many years of surviving in the tropics. You just never, never know unless you wet a line in what is undeniably the best overall fishery in Australia.
---