Hopeful for a quick turnaround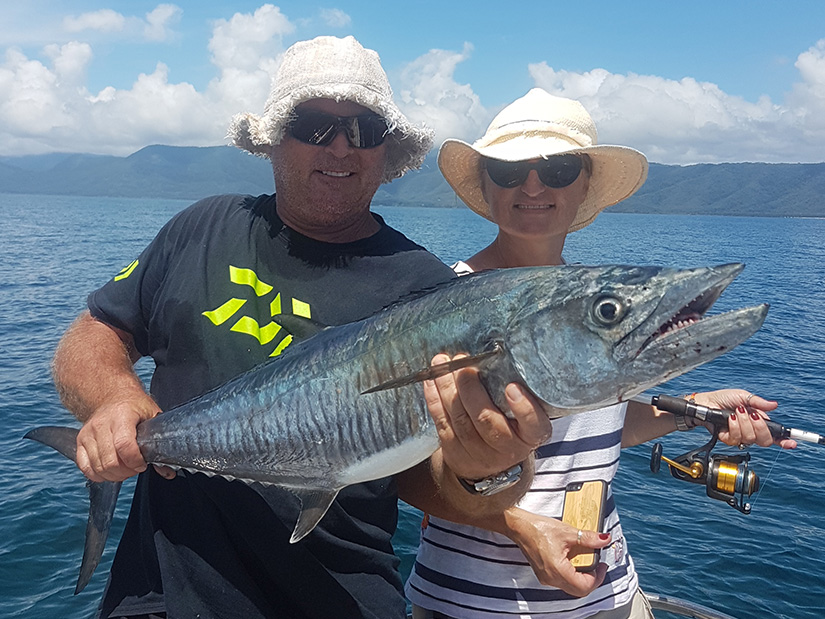 The Far North remains in absolute hibernation awaiting the Qld State politicians to open up our borders. To be frank, circumstances couldn't be any more dire, for our heavily reliant tourism trade. The longer the restrictions are in place the deeper the hole is getting. It's a pity because all signs indicated a bumper dry season winter trade in regards to tentative bookings on accommodation and extra activities such as fishing. However this seems hopeful thinking in the current climate and forward cancellations keep pouring in for our charter fleet. Frustrations are reaching boiling point as the region hangs on by just a thread. When this all first began I was correct in voicing we would be the first area to come to a standstill and the last to come back. This is never so true.
On the fishing front with literally no charters in operation as I write, it has been up to the locals to provide the reports. We have seen a real change in season and for the first time in a few years have experienced some cooler weather, the night times especially. This has consequently shut some species down and fired others up. The shut down has been mainly in the rivers in regards to barramundi and to a lesser extent mangrove jack and fingermark. On the bright side the mud crabs have been very much on the move and big fat bream have been highly aggressive. Mid sized golden and giant trevally don't mind the mercury drop and there's some big queenfish in our bigger systems like the Daintree. Live bait is gold if you can source it and bright sunny days will also allow for some good results on soft plastics and popper surface lures. If the days are sombre and overcast fresh dead bait such as prawns, mullet strips and squid definitely will attract enough attention. Other species such as blue salmon, grunter, sickle fish and dart / permit across the shallower flats will come into play.
Offshore the mackerel are now turning up in numbers by the day. The chill in the air, water temperature and cooler southern currents have seen them turn up earlier than normal. Naturally trolling hard body lures and wog head garfish rigs are your easiest option to cover the ground necessary to find them in schools. South facing pressure points on main reefs are a great place to get the ball rolling. Just keep in mind your bag restrictions on the various species such as spanish, spotted and school mackerel. Other significant moves have come off the bottom with coral trout, small and large mouth nannygai and red emperor really hitting their straps. The first stages of the dry season when the current change is a trigger to really tap into some quality fish and in more than generous quantities. Some locations which remain relatively dormant at times are now worth targeting in this initial push.
It is also time to start exploring the wide grounds south of Port Douglas for small black marlin with the current conditions on hand. One senses it could just be the injection of excitement desperately needed. It commonly known the general area to make the trek in calm conditions and focusing on concentrated bait schools you find on the sounder will give you the best chance. Trolling surface 6-8 inch skirted lures are simple to employ in your preferred colours and skipping gar I think personally are more appealing.
Let's pray with fingers crossed we see some inter-state movement and get this country going again. I can tell you categorically we are ready COVID safe and raring to fire on all cylinders up here in Port Douglas.
---