Good Fishing & Radar Watching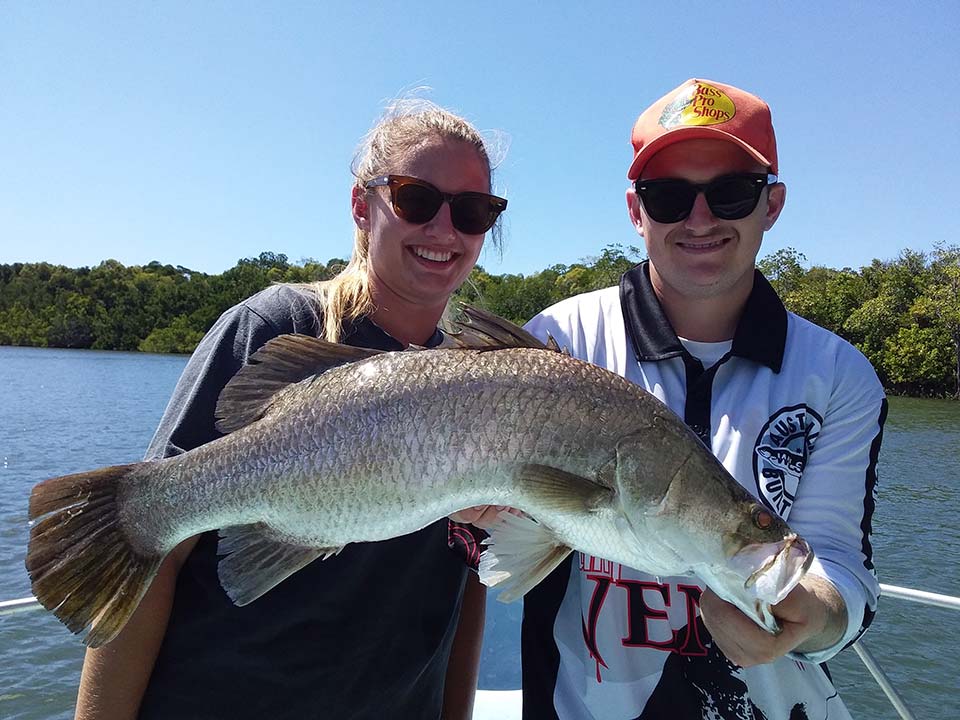 As predicted by the bureau we've started to see rainfall in the tropics. The monsoonal trough has knocked on the door but it's not over the top. In fact the winds have stayed quite good and it has not prevented too much activity. In fact the fishing has remained quite positive on all fronts. The only interruption has been the pop up Covid interstate issues still causing a lot of frustration and confusion for our tourism based region.
On the reef the assisted rain has taken the sting out of the water temperature and the fish have openly responded. The likes of coral trout and nannygai have found a second wind for the summer. As to be expected it still is a mixed bag of fish coming back to the dock from off the outer Great Barrier Reef with some high end table fish including long nosed emperor, spanish mackerel, red and spangled emperor plus gold spot trevally which are sometimes talked down, but very nice fresh. Winds have been variable making anchoring a bit of a guessing game at times and the best results have occurred when there has been a constant east or south easterly breeze which works in with the the currents and tides a lot better.
On the game fishing scene we've been seeing some cracking blue marlin results not overly far from the shelf, along with yellowfin tuna, dolphin fish and wahoo. It is still worth the effort if you have the weather on your side to venture a bit wider. On the reef itself the giant trevally fishing with the aid of calmer days has been quite reasonable with our average sized 15-20kg models eager to gobble a popper with a bit a bit of run in the tide either coming off or pushing onto specific pressure points.
Closer to home the likes of certain wrecks, inshore patches and wonky holes have been offering up some really good large mouth nannygai and often there is a contingency of trevally species trying to pull your arms off. It is undertaken by our smaller boat brigade and better in the mornings before any afternoon storms build up.
Estuaries have been good for mangrove jack and some barra, whilst the bigger river systems have been seeing the likes of good fingermark, big queenfish, grunter and a few barra as well. The rivers in particular will be decided to how much rain is dropped as to how they will perform moving forward. We've seen a good run of tourists of late and hopefully this may continue into our typically quieter time of the year. We welcome you with open arms !!
---