Can Smell the Roses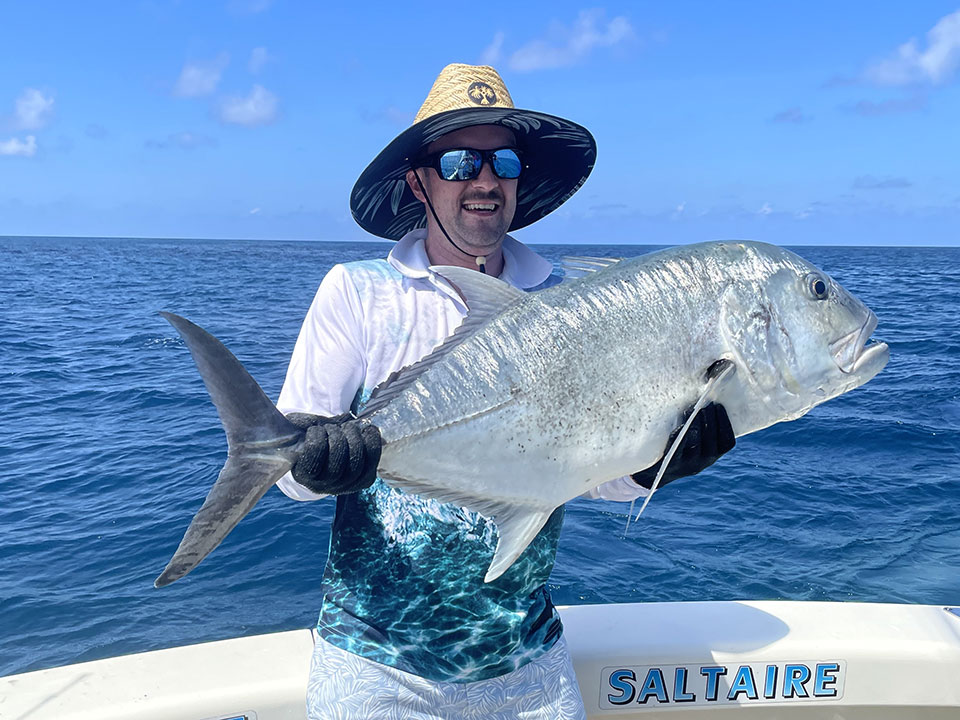 It's been a long time coming with a lot of heartache for many businesses for quite a few months, but the re-opening of the borders will relieve a bit of that pain. Bookings for the Festive Period have been steady but there's still a bit of trepidation for many interstate travellers. Hopefully the transition remains smooth so we can get back to some normality and importantly a much needed recovery.
We started to see a bit of spasmodic wet season rain by mid November and this will likely increase into the New Year. That's all fine and is required to rejuvenate our waters having gone through some fairly hot and calm conditions. The real positive is that we have had some idyllic boating conditions and if past experiences are anything to go by we should see a continued run for the immediate future.
We'll start with a bit of a wrap of the big black marlin season thus far which typically sizzles out by mid to late December. As per normal there's been massive highlights and hard luck stories. The consistent northerly winds this year have been a bit of an issue no matter how light they have often been. Any easterly or south easterly breezes have seen the better tales. There's been a good run of fish between 700-900lb with only a handful of reports to call out better. There's been a heap of small models between 200lb - 350lb and have been the bread and butter encounter on most occasions this season. The sightings and strikes have been right up there but for some reason the hook up conversion this time around has been just under par. Every year puts out a different result but at least we know the population is as healthy as ever.
There's been a lot of schools of yellowfin tuna out from the shelf ranging from 10-15kg with the odd one going bigger. This will continue to provide some light tackle fun for weeks to come. We've still yet to see a run of consistent wahoo and dolphinfish and they may prove to be a late bloomer this year. Other than this there's still plenty of time for larger boats with the long range fuel to venture further into the Coral Sea where the blue marlin tend to bite quite well into the first month of of the New Year.
On the reef the fishing has become a bit scratchier with coral trout, nannygai and emperor providing some action but not a lot compared to recent months. The big mover has been the gold spot trevally which have taken over the deeper 'red' haunts and have been plentiful. They are still quite a handful on the end of the line and eaten fresh they are quite superb. Other than there's been a smattering of spanish mackerel and cobia working the various levels of the water column. With calm weather the Gt fishing on stick baits and poppers has been right up there at times with some good 20kg specimens tipping the scales.
Our rivers and creeks are desperately requiring a good dose of rain to stir the pot and even catching live bait has become a challenge. Best performing fish of late have been fingermark along structured banks and some quality javelin fish across the flats on a rising tide. This scene however is asking for a kick up the backside requiring some decent rain. As I say, be careful what you ask for because it may come and may never stop making things even tougher.
Looking forward to seeing some much needed tourists up here in FNQ and hitting the road to recovery.
---