Bring it On!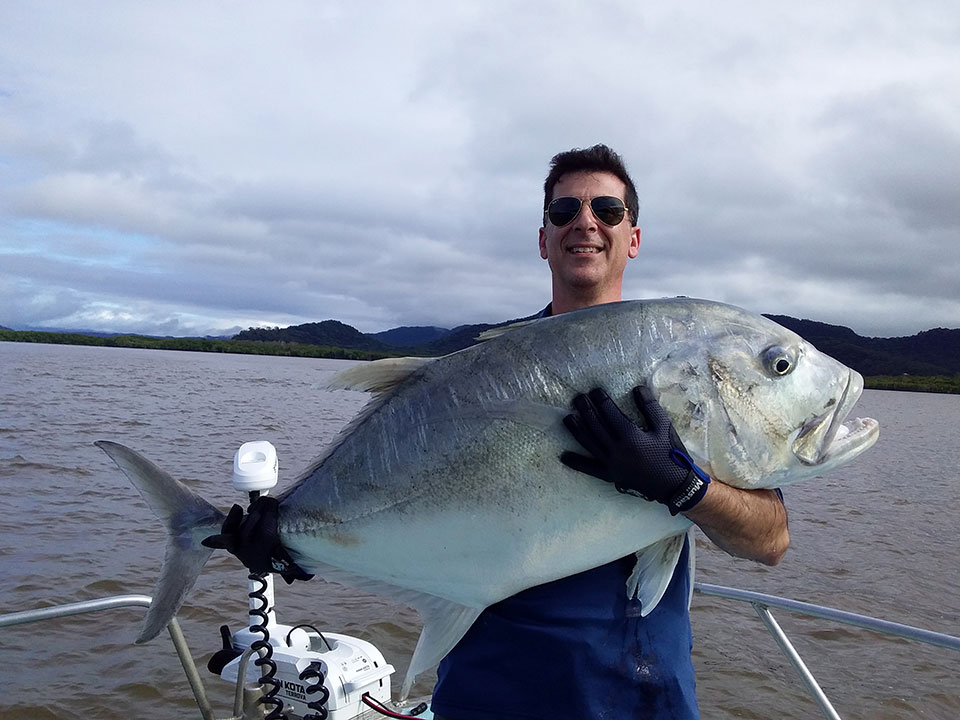 With a good dosing of wet weather which dumped in excess of over 1m of rain at the end of April it seems we are set up for some electrifying times ahead. This big drop of water goes a long way to setting up the rest of the year. With currents turning from the south and a rich supply of food and nutrients in our waters it is a recipe for fishing success. All we require now is for the south easterly winds to play its kindest role and we are up and running.
The major shift we'll see will come from the reef fishing aspect as the days get cooler, it is prime time in fact. We've already seen a change in attitude with targeted species such as red emperor, nannygai and coral tout gaining momentum. The spanish mackerel are getting more frisky by the day and generally all other reef species follow the pack from here on. For the game fishermen the small black marlin are ready to show their colours and the more recent rains will hopefully entice an early run this season. Gt popper fishing goes to another level from this point on and calm weather is your best friend for this style of fishing.
In our rivers and estuaries will see a change of the guard as water temperatures continue to fall. Barra will get harder to source by the day and mangrove jack will be less aggressive. Not all is negative because systems such as the Daintree River will see an influx of big queenfish, some ever impressive golden and giant trevally plus their fingermark population never disappoints especially using live bait. Expect to see a drive from more javelinfish, bream, flathead and various other quality species. Now is the time to set the crab pots and the next short period is red hot and rewarding for these tasty crustaceans.
With tourist numbers looking very positive it is great to be alive and kicking and producing high quality fishing in the best overall angling destination in Australia and the world.
---