Best is Around the Corner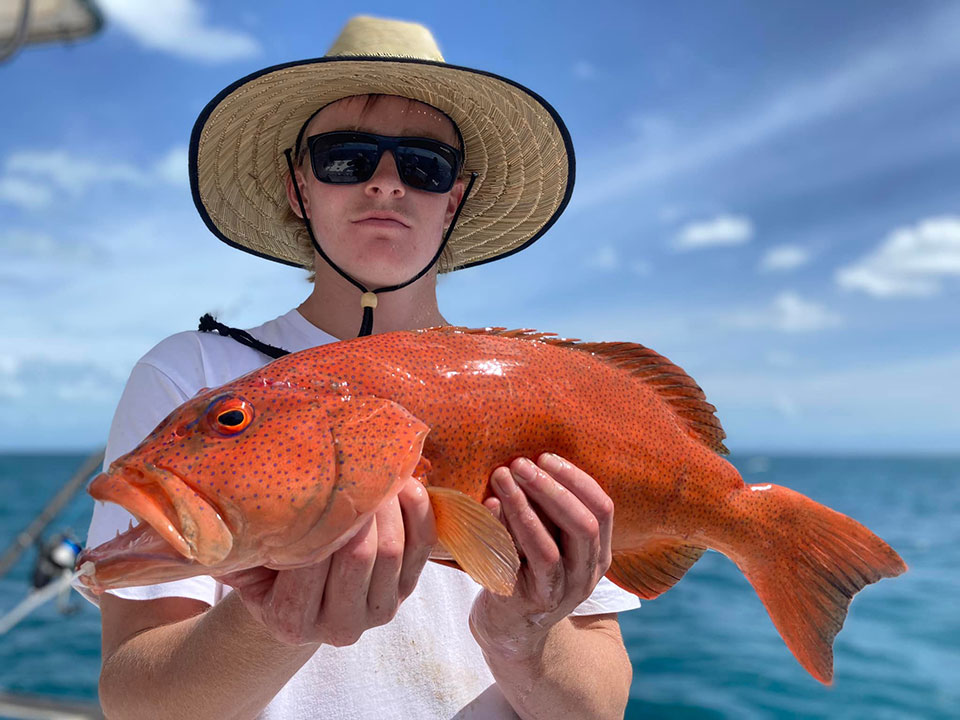 We are in for some exciting times particularly offshore as the southerly currents have well and truly kicked in. This change in sea climate is in Laymen's Terms, a green light to strap in and expect some red hot fishing on the Great Barrier Reef.
Already we have seen a dramatic improvement from our target species which are growing in number and statue. Coral trout and bar cheek trout have been leading the charge and quite prolific at times. Plump sized 'strawberries of the ocean' have seen a range of sizes including some rippers up to 6kg. For quite a few years now they have been the most consistent species on the reef and they look to continue that form leading into prime time for fishing out wide. We've also seen the nannygai duo, small and large mouth, pick up the pace and on the calmer days and quite easy to source in the deeper waters. There's been some hard hitting gold spot trevally on offer and often mixed on the same grounds have been some tidy sized red emperor. Other valued species which have become part of a general catch on any given day have included sweetlip, stripeys and moses perch which are all tasty morsels on the plate. The spanish mackerel have improved slowly but we know that they'll turn up in force sooner or later. Overall there is a real mixed bag of fruit on offer when fishing the reef and most definitely a great valued day and by far the most popular option for many.
Back closer to home we've seen some real positive activity fishing our calmer waters, in particular the Daintree River. Following a very wet April it has rejuvenated our nurseries producing a variety of species including barra, mangrove jack, fingermark, javelin fish and river trevally. Some decent run in the tide is required to get the best results and the days are still just warm enough to warrant action from most species. We are due for a cold spell soon which will only affect the barra strike rate but not the others at this point. Big 1m queenfish will substitute the barra and an all time great sporting fish to encounter. Mud crabbing is also at it's peak and well worth the process of getting your hands dirty for a FNQ delicacy in between wetting a line.
With the tail end of the wet season basically behind us, we are excited with the next phase of our fishing efforts. The region is forecast to have a busy flow of tourists coming through the area, so pre-booking charters is quite necessary.
---