A Fresh Start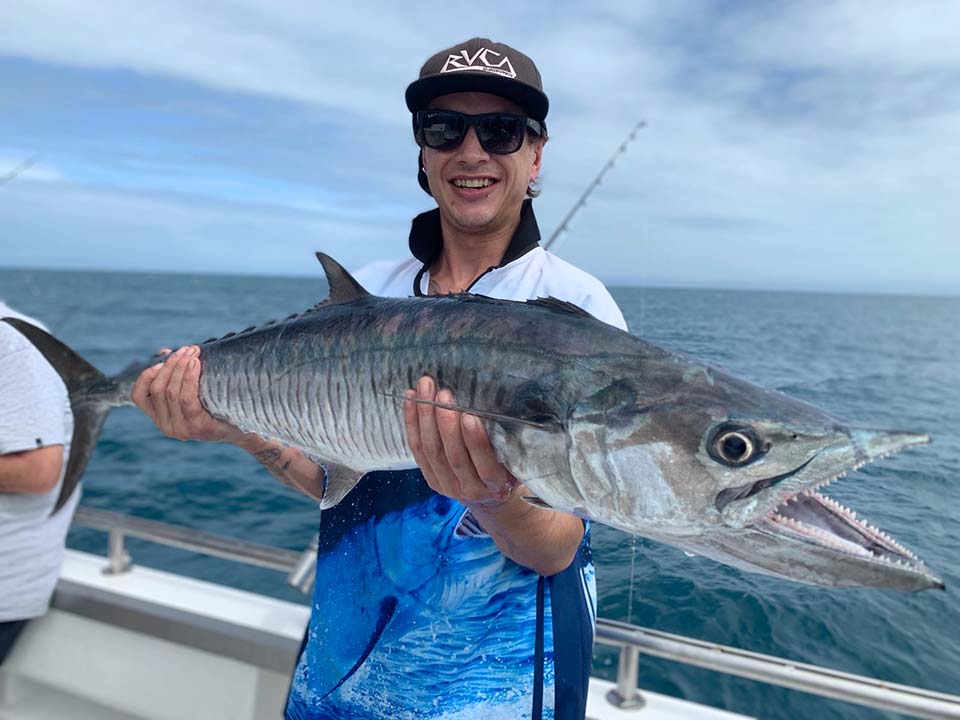 With the re-opening of the QLD borders we are all on tender hooks that this will remain moving forward. After an absolute horror year for all in business in FNQ, the Christmas trade is a band aid to help stop the severe bleeding. Overall, hospitality and the recreational fishing sector has been taken to with a sledgehammer in 2020. We are all looking to brighter days ahead, as will most in QLD.
Importantly for those of you perusing this report the fishing has remained positive on all fronts. The reef fishing can be a bit finicky at times in the warmer weather but generally quite productive, and the rivers and creeks relish on the right tides and time of day. We've started to see a bit more precipitation around, not excessive and seas have been very kind in regards to the wind factor.
On the reef we have been seeing the whole deck of cards dealt with a real variety of fish being taken on most days. Yes, coral trout, nannygai and red emperor take the lime light but they've been matched with the likes of reef mangrove jack, big spangled emperor, long nose emperor, maori bream, moses perch, sweetlip, stripeys, trevally and cobia. There's also been some good spanish mackerel floating around to really add value on certain days. The sharks have been also a bit frisky in the warmer weather but our operators know where to steer clear of the problem areas. For those into their sportfishing the GT popper fishing is great this time of year with mostly calmer conditions on offer which helps to identify the pooling bait on reef pressure points. Our average size is around 12-18kg but there's always a few bigger ready to pull your arms off.
As mentioned the river fishing has been going great guns and will remain so unless we experience a lot of rain. The moderate amount we have been seeing has only stirred the hornet's nest bringing them on the bite. Our major rivers have seen a good run on big, quality fingermark, mangrove jack are always nattering away and there's a great run of river trevally and at times tarpon for more light gear sportfishing. People always ask about barra which we are not supposed to target during the closure but there's always incidental catches and they must be released for the moment. Mornings before the heat kicks in has been best with the afternoons doing best when there's a bit of cloud cover. Looking ahead it is always a big question time on the wet season approaching. Going on previous logs over the years and local knowledge I suspect the near future is going to be fine. However I'm never one to put my head on the chopping block when it comes to that crystal ball. Yet we look forward to some much needed activity and check us out on the website for the best fleet of boats whether it be river, reef or game angling.
---