A Change of Seasons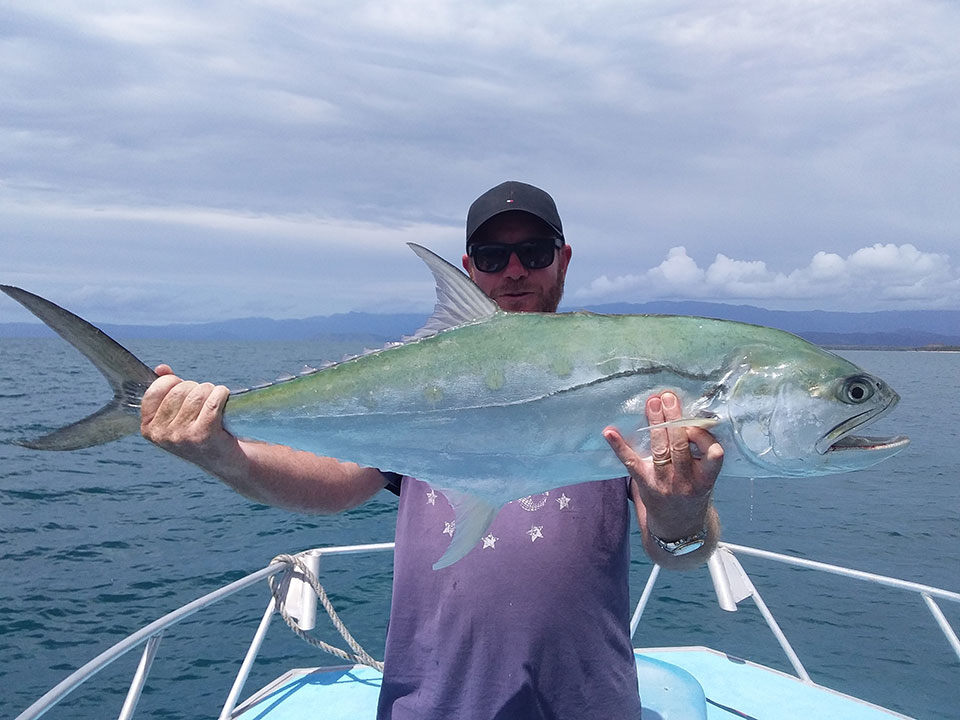 With the shift in the seasons, the coming period can be some of the best fishing in the tropics both inshore and offshore. Water temperatures fall to an optimum and currents can change which is a green light for action stations.
Offshore on the reef, species which really hit their straps with these subtle changes include the small mouth and large mouth nannygai. They tend to get really aggressive, schooling up together and often dominating proceedings. Some of our best charter results have occurred over the years at this time of year on these species and they will power on from this point for quite a few months. It's not only the nannygai that like the changes as coral trout, red emperor, spangled emperor, reef mangrove jack, cobia and golden trevally will also pick up the pace in suit. The likes of pelagic mackerel including Spanish will increase their presence as the days go on as well. Weather providing it's time to buckle in and enjoy the ride that's coming up when fishing the outer reef.
Coastally we've already seen a rise in activity from big 1m queenfish and some spanish mackerel. With a bit of rain, bait is distributed along the coast enticing these high exciting fish to come and feast as they like. Some of these bigger 1m queenfish will also venture into bigger systems like the Daintree River on an incoming tide to satisfy their hungry appetites where bait is also plentiful.
Our river and estuary systems have thoroughly enjoyed the spoils of rainfall and rejuvenation of bait supplies. Of note barra are rocking away feeding their bellies before the winter cold spell. Fingermark and mangrove jack are quite hyper along the banks which hold proper structure such as fallen timber. In the channels we've seen an influx of solid mid sized river trevally up to a few kilo and they have been very thick at times providing lots of fun on light gear. Furthermore javelin fish have been another noteworthy species fishing across the flats on a rising tide. There's a lot to absorb and see within our calm water systems. The run of seasonal mud crabs coming ahead will only value add if you spend the extra effort to pursue them.
Once again all this optimism is based on that the weather can maintain its current pattern. Yes we anticipate some more rain in the next month or so but as long as it is not at an extreme level. It's potentially a very exciting time ahead.
---